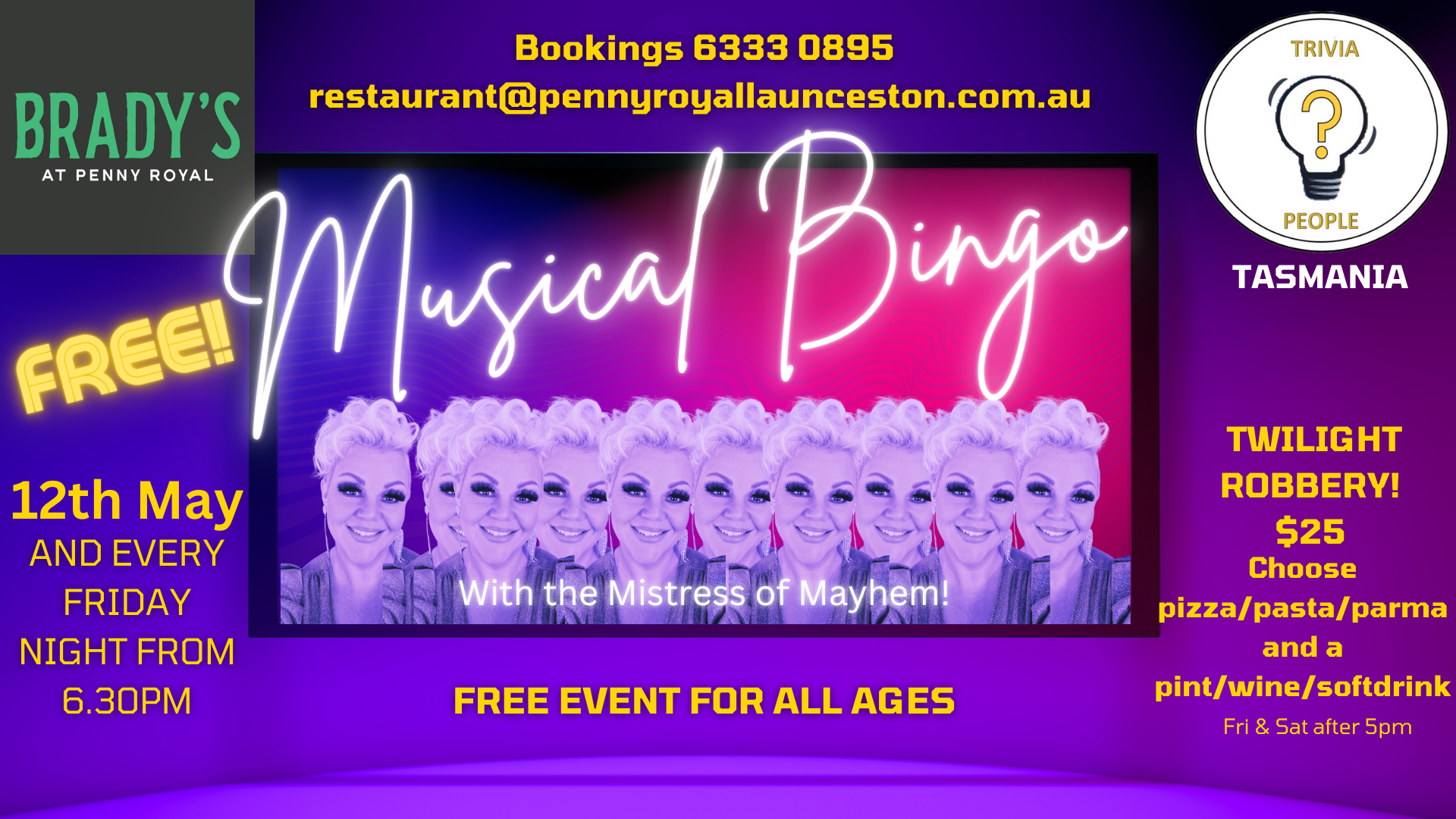 Free Music Bingo at Brady's Tavern, Penny Royal
Dropping Beatz, Not Balls!
Free Musical Bingo at Brady's Tavern at the Penny Royal.
Every Friday Night, Everybody Welcome! (Children included)
Birthdays, Social Club and Work Events, or just a fun Friday Night!
Musical Bingo is just like regular Bingo – except so much more fun! You will get a free card filled with song titles, we will play songs and you will match them up, until a lucky winner yells BINGO!
*After each song is played for 30 seconds, the name of the song, along with the band, is displayed on a screen. So even if you have no idea of the music, you can still get BINGO!
To Book:
restaurant@pennyroyallaunceston.com.au
6333 0895
Trivia People Tasmania – 0433319613
Like and follow us on Facebook to check out our other events!
Next Occurrence
Date

Dec 08 2023

Time

6:30 pm - 8:30 pm