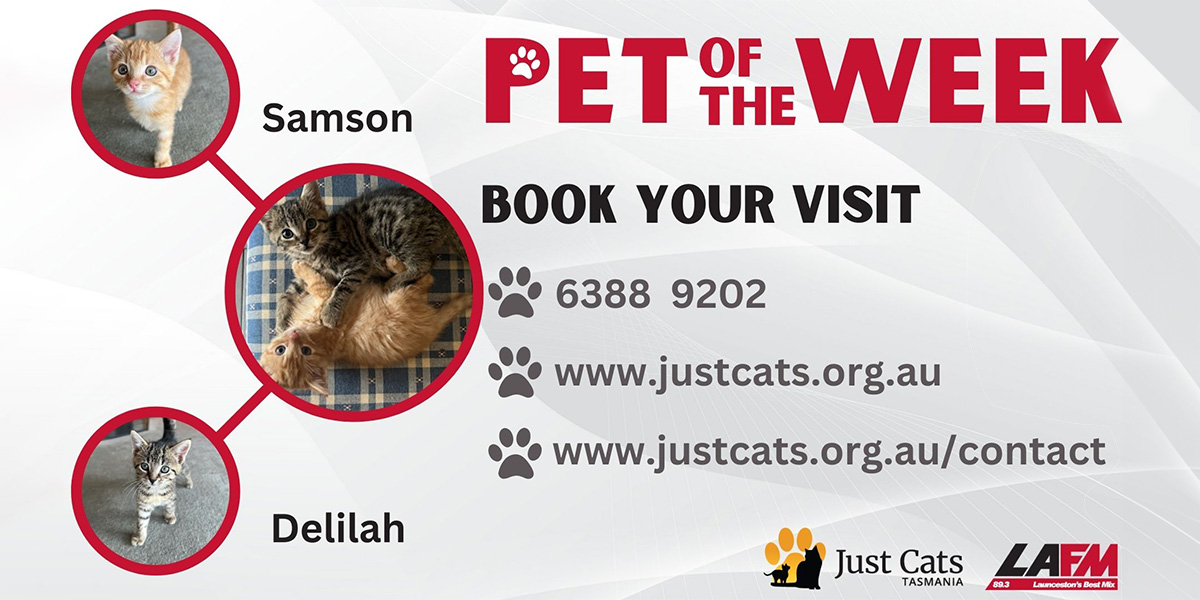 Type: Feline
Age: 10 weeks old
How cute are Samson & Delilah our Pets of the week!
Samson and Delilah were found as strays at 3 weeks old, have spent some time in foster care and are now 10 weeks old. Samson is a handsome ginger boy, he's very cuddly and loves his belly rubs. His sister, Delilah, is a bit more feisty, but very affectionate – she's definitely the one in charge. They are both very confident, but love to be carried around like babies. They also love collecting all their toys and putting them in their bed when it's time to go to sleep – they're very tidy! They will both do well in a home with other cats, dogs and children.
Come and meet them at Just Cats Tasmania!