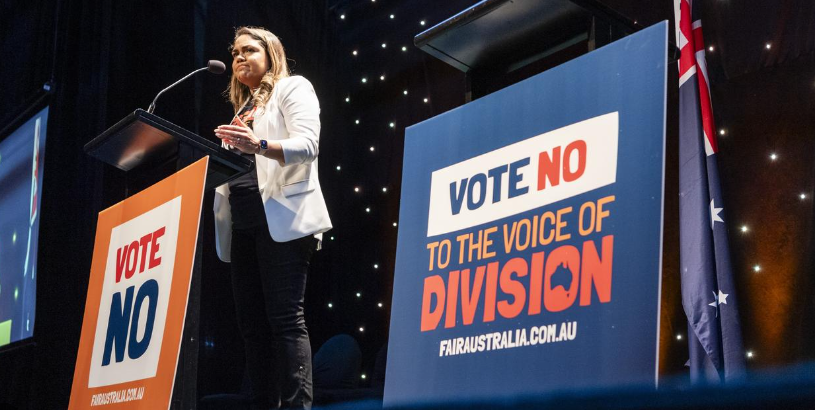 A Community Forum on the voice with Sen Jacinta Nampijinpa Price
Address will be provided on registration.
The upcoming referendum for an Indigenous Voice to Parliament has been met with mixed reactions, with some businesses choosing to voice their opposition to the idea. It is argued the proposed Voice to Parliament would give Indigenous Australians a say in the decisions that affect their lives and communities. Others believe that the proposal is simply unnecessary, as Indigenous Australians already have a say in government through elected representatives.
One of the main concerns for communities is the potential impact on the economy. Some argue the introduction of an Indigenous Voice to Parliament could lead to uncertainty and instability, making it harder for businesses to invest and grow, negatively impacting communities and employment. Some argued it's an unnecessary and stepping stone to a separate system of governance.
This event is an exclusive opportunity to meet and hear directly from Senator Jacinta Nampijinpa Price, the national spokesperson for the No campaign and the Shadow Minister for Indigenous Affairs.
There will be an address by Senator Nampijinpa Price and then a Q&A session. If you have any questions you are encouraged to provide those ahead of time so that we can get through as many as possible. The most common questions will be covered and anything more specific can be asked directly through audience participation.
As we get closer to referendum day, it's important that as many people as possible get to hear both sides of the debate. Look forward to seeing you !